Southland Therapy accepts referrals from parents, doctors, Babynet, Babies Can't Wait, health departments and other state agencies serving children in Georgia and South Carolina.
To get therapy services started:
In Georgia call 912.335.1650
In South Carolina call 803.398.1881 or 843.501.1816
You will also be asked to provide the following: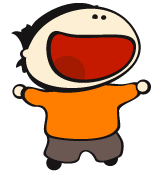 A Prescription or order of referral from your child's primary physician.
*You can obtain this yourself or we can request it from your physician for you.
A copy of your primary insurance card and/or your child's Medicaid card. If your child is covered under your insurance and has Medicaid, please have both cards. Medicaid requires us to bill the primary insurance first before they will pay for services.
We will forward you copies of our new patient forms for completion or download directly from our website.
Once all of the appropriate information and completed forms are received we can assign a therapist to your child. The therapist will call you to set up your child's first appointment. We look forward to serving your child and your family.
We accept most commercial and govenrment insurances. Below is a partial list: