Southland Pediatric Therapy will reopen our Georgia clinic on June 1, 2020 and will remain open as long as it is safe and recommended to do so. Please continue to follow us on Facebook for current COVID -19 updates. If you have questions about tele-therapy or our services, please Click Here to reach a member of our office staff.
Getting Therapy Services Started:
Referral process:
Southland Therapy accepts referrals from parents, doctors, Babynet, health departments and other state agencies serving children in Georgia and South Carolina.
To self-refer your child for therapy please call us at: Georgia: 912.335.1650 or South Carolina: 803.398.1881 or 843.501.1816
Once we receive the referral we will need: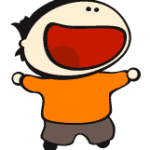 Prescription: Whether you self-refer or are referred from your child's primary physician, we will need a prescription for therapy. *You can obtain this yourself or we can request it from your physician for you. 
Proof of insurance: A copy of your primary insurance card and/or your child's Medicaid card. If your child is covered under your private insurance and also has Medicaid, we ask that you bring both cards to the initial evaluation appointment. Medicaid requires us to bill the primary insurance first before they will pay for services.
Intake paperwork/ patient screening forms: Once all of the appropriate information is received we can assign the best therapist(s) to your child. The therapist(s) will call you to set up your child's first appointment. Before your evaluation please complete the following forms, the information from these forms is necessary for the therapists to complete your child's evaluation. Please be as thorough as possible.

PATIENT INTAKE FORM 

(see form below)
___________________________________________________________________________________________________________________________